We are experts in systems, we cover all areas of the IT department
BDR Informatica Sistemas is a company transversal to all IT. We help your company achieve its business objectives by keeping it up to date with the latest technological advances that can add value. You will be able to get the most out of your technology investments by trusting our experts.
Thanks to our alliances with the best manufacturers and our experience of more than 25 years in technological infrastructure projects, cloud and managed services, helpdesk and security.
We have the ability to offer you the systems service you need.
OUR FOCUS

We are the 360º provider
We offer you a catalog of solutions that cover the complete life cycle of information systems, supplies with the best manufacturers in the sector, infrastructure networks and security, cloud and Managed services, CAU and professional services.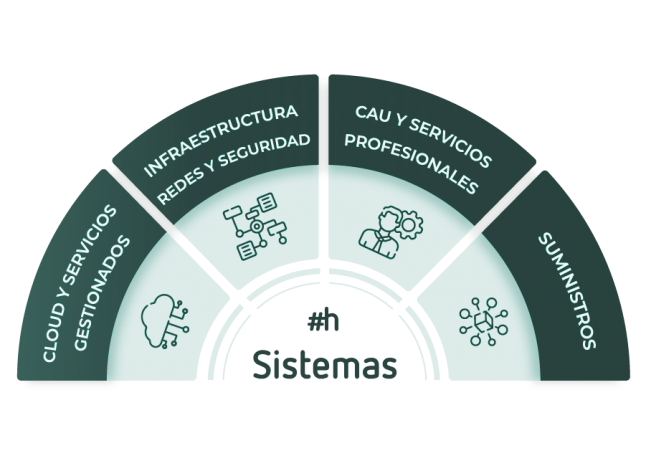 The SAT support system is configured so that the assistance you request is attended by a specialized hardware, systems and network team. And it is available 24 hours a day, 7 days a week. So you can request your assistance quickly, comfortably and independently.
Comprehensive systems support
We cover all areas related to system support.

Monitoring services
24×7 that allow you to be alert at all times and have a history of data to prevent failures.